Source – zerohedge.com
"…One day after the US shot down a 'cylindrical, silverish gray' object in the northeast arctic region of Alaska, another unidentified airborne object was shot down by the US military over northern Canada on Saturday – making it the third time in just over a week that jets were deployed to neutralize foreign craft"
What's Known So Far About The "Cylindrical & Silverish Gray" Object Downed Over Alaska
Recovery efforts utilizing military planes and helicopters in the far northeast arctic region of Alaska continue, where on Friday an unidentified object was shot down by F-22 jets.
Still, little definitive is known, including who owns the object or where it came from; however, in media and US official reports the 'high-altitude' object is increasingly being referenced as a another balloon.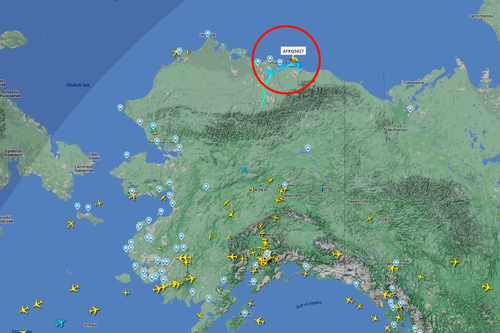 Biden called the operation a "success" – and yet didn't engage reporters' questions directly when asked about follow-up details.
What has become clear is that Biden gave the order to shoot it down before knowing who owned it or where it came from, or whether it was state-owned or perhaps owned by a corporation. And of course the question remains: was this another Chinese spy balloon? Or was it a weather research balloon just downed over Alaska?
According to details from White House and Pentagon briefings on Friday, including descriptions from senior officials, here's what's known at this point:
It flew at 40,000 feet
Deemed a safety threat to civilian aircraft
Unknown origin or ownership
Cylindrical and silverish gray
Roughly the size of a car
Smaller than the Chinese 'spy' balloon shot down last Satursday
Object not maneuverable or propelled
Shot down by US F-22 with sidewinder missile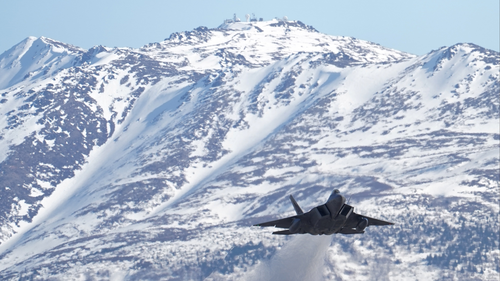 In the meantime the media is only hyping the rampant online speculation into overdrive…
Hold up- why is FOX showing the UFO tic tac video when reporting on the object shot down today in Alaska!

🤣🤣This beginning to look so so stupid,come on bring the Aliens fuckers🤣🤣 pic.twitter.com/0qwGy2eWX9 — Truthseeker (@Xx17965797N) February 11, 2023
In the end, there may be a very simple explanation, such as an arctic weather balloon – which aren't uncommon among researchers and climate scientists in far northern regions.

https://www.zerohedge.com/political/whats-known-so-far-about-cylindrical-silverish-gray-object-downed-over-alaska

Related….
Third High-Altitude Airborne Object Shot Down By US Fighter Jet
One day after the US shot down a 'cylindrical, silverish gray' object in the northeast arctic region of Alaska, another unidentified airborne object was shot down by the US military over northern Canada on Saturday – making it the third time in just over a week that jets were deployed to neutralize foreign craft.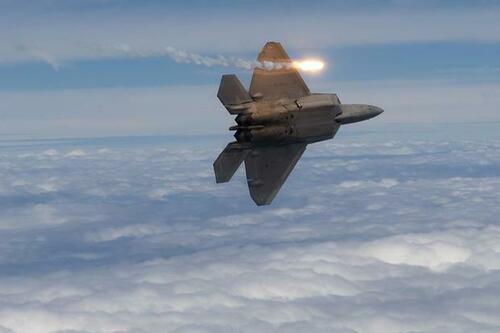 The North American Aerospace Defense Command said earlier on Saturday that it had identified the high-altitude object, after which Canadian and US craft were scrambled, and a US F-22 filter jet took it down over the Yukon, according to a tweet by Prime Minister Justin Trudeau, Bloomberg reports.
I ordered the take down of an unidentified object that violated Canadian airspace. @NORADCommand shot down the object over the Yukon. Canadian and U.S. aircraft were scrambled, and a U.S. F-22 successfully fired at the object. — Justin Trudeau (@JustinTrudeau) February 11, 2023
The object was shot down with an AIM 9X missile, the same type used to shoot down the Chinese spy balloon last week, according to the Pentagon.
Canadian forces will recover and analyze the wreckage, Trudeau also said on Saturday, adding that he spoke with US President Joe Biden.
The latest incident comes after the recent incursion of a Chinese balloon over US and Canadian territory that shone a spotlight on Beijing's alleged surveillance programs and sparked a diplomatic standoff between the world superpowers. The US also downed another unidentified object in Alaska Friday near the Canadian border.

…

It's unclear what the latest object is and where it originated. But the US has accused China of a years-long surveillance program in which it deployed spy balloons across the globe, a claim rejected by Beijing.
On Friday, US officials shot down a craft that was 'roughly the size of a car,' and smaller than the Chinese spy balloon which was shot down last Saturday. It was similarly taken out by a US F-22. NORAD and US Northern Command said that the US military was conducting recovery operations on Friday's object near Deadhorse, Alaska. Meanwhile, Northern Command said that the FBI was taking custody of debris from last Sunday's Chinese balloon.
Also on Friday, the Biden administration put six Chinese groups suspected of connections to China's spy balloon program on the "entity list," effectively barring them from providing China with US technology.
https://www.zerohedge.com/political/third-high-altitude-airborne-object-shot-down-us-fighter-jet