Source – brownstone.org
"…Event 201 was hosted in October 2019—just two months before the coronavirus was first revealed in Wuhan—by the Gates Foundation, the World Economic Forum, Bloomberg, and Johns Hopkins. As with the Event 201, the participants at the Monkeypox simulation have thus far been stone silent as to their having participated in a pandemic simulation the facts of which happened to come true in real life just months later"
Monkeypox Was a Table-Top Simulation Only Last Year – By Michael Senger
Elite media outlets around the world are on red alert over the world's first-ever global outbreak of Monkeypox in mid-May 2022—just one year after an international biosecurity conference in Munich held a simulation of a "global pandemic involving an unusual strain of Monkeypox" beginning in mid-May 2022.
(Also Read: Monkeypox: The Next Big Scare – By Jordan Schachtel @ https://brownstone.org/author/jordon-schachtel/)

BREAKING—The first confirmed case of #monkeypox in the United States this year just confirmed in a Boston individual who recently travelled to Canada, officials said, as concern rises over the spread of the infectious virus in multiple countries, now US. https://globalnews.ca/news/8846024/canada-us-monkeypox-cases/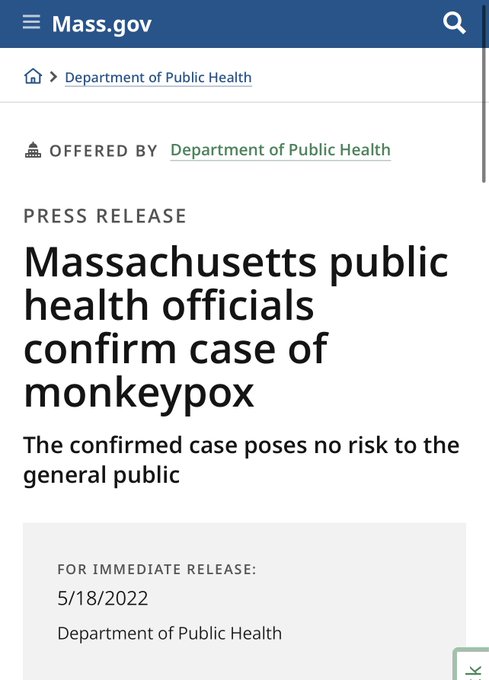 4:16 PM · May 18, 2022 – Read the full conversation on Twitter
Epidemiologists Jennifer Nuzzo and Bill Hanage are on the scene—but still no word from them as to whether they see anything strange about the first-ever global Monkeypox outbreak occurring in mid-May 2022, a year after they acted as advisers on an international biosecurity simulation of a global Monkeypox outbreak occurring in mid-May 2022.
Michael P Senger is an attorney based in the United States. He has been researching the influence of the Chinese Communist Party on the world's response to COVID-19 since March 2020, and previously authored China's Global Lockdown Propaganda Campaign and The Masked Ball of Cowardice in Tablet Magazine.