Source – naturalnews.com
"…A large, planet-sized mass inhabits our solar system, and its large elliptical orbit around the sun brings it across Earth's orbital plane every 3,600 years or so, wreaking havoc on our planet due to strong gravity effects. The U.S. government has been aware of the approach of "Planet X" for over forty years, warns John Moore…but has chosen to withhold this information from the American people for the simple fact that there's nothing the masses can do to survive the anticipated events"
SM:...Either government leaders drank the Cool-Aid all at the same time – or they might know something we don't….either way, time to start brushing-up on your back stroke….
John Moore "The Liberty Man" Warns of Planet X Fly-by, Pole Shift, Asteroid Impacts & Government Cover-ups
John Moore is a former U.S. Army intelligence analyst and took part in 57 air combat missions over Vietnam and Cambodia. He later become a homicide detective for the state of Missouri. As a long-time radio host, Moore has developed a long list of sources inside government and the U.S. military. He hosts a radio show each weekday from 8 – 10 am central time, via Republic Broadcasting. Learn all the details at TheLibertyMan.com
As Moore explains in the video below, the pole shift would place North America closer to the equator than its current position, and the "bulge" of ocean water at the equator (due to centrifugal forces of the rotating planet) would raise the level of the ocean by hundreds of feet compared to the continental United States. John Moore's website — TheLibertyMan.com — hosts this map of anticipated changes. Note that Florida and much of the Eastern seaboard are under water in this depiction:
In the video below, John Moore explains how people living in other areas of the world can easily determine whether their current locations will be inundated with higher relative ocean levels.
The Planet X fly-by would likely also bring asteroid impacts to planet Earth, causing global chaos and mass destruction as large space rocks impact the planet at extreme relative velocities. A recent study found that just one such impact in any ocean would unleash 400-foot ocean waves that would devastate coastal cities around the world (and flood coastlines for potentially a hundred miles inland).
Asteroids that impact the land could unleash large volumes of particulate matter into the stratosphere that would block sunlight from reaching food crops, leading to mass famine and the collapse of human civilization. If large volcanoes also erupt due to the destabilization of the Earth's crust, the amount of participate matter circling the globe could block out the sun and absolutely devastate nearly all plant life on Earth for several years. (Plants depend on photosynthesis via sunlight and carbon dioxide for energy, a fact that 99% of today's climate scientists still refuse to acknowledge because they are scientifically illiterate brainwashed zombies.)
The United States government is fully aware of the approach of Planet X but has chosen to withhold this information from the American people for the simple fact that there's nothing the masses can do to survive the anticipated events.
Moore recommends people move inland and get above 500 feet in altitude in order to survive the ocean inundation of North America.
A large, planet-sized mass inhabits our solar system, and its large elliptical orbit around the sun brings it across Earth's orbital plane every 3,600 years or so, wreaking havoc on our planet due to strong gravity effects. The U.S. government has been aware of the approach of "Planet X" for over forty years, warns John Moore "The Liberty Man," in a jaw-dropping new interview on Brighteon Conversations. (See below.)
While Planet X won't strike the Earth, it's nearby approach will unleash cataclysmic consequences across our planet that may bring an end to human civilization as we know it, Moore explains in the interview. Those effects may include a global "pole shift," which means the Earth's crust slips to a new orientation, unleashing extreme winds, volcanoes, earthquakes, flooding, tidal waves and more.
"Every structure on the surface of the Earth would be destroyed," explains Moore, who reveals the governments of the world are frantically constructing more underground bunkers in anticipation of catastrophic events.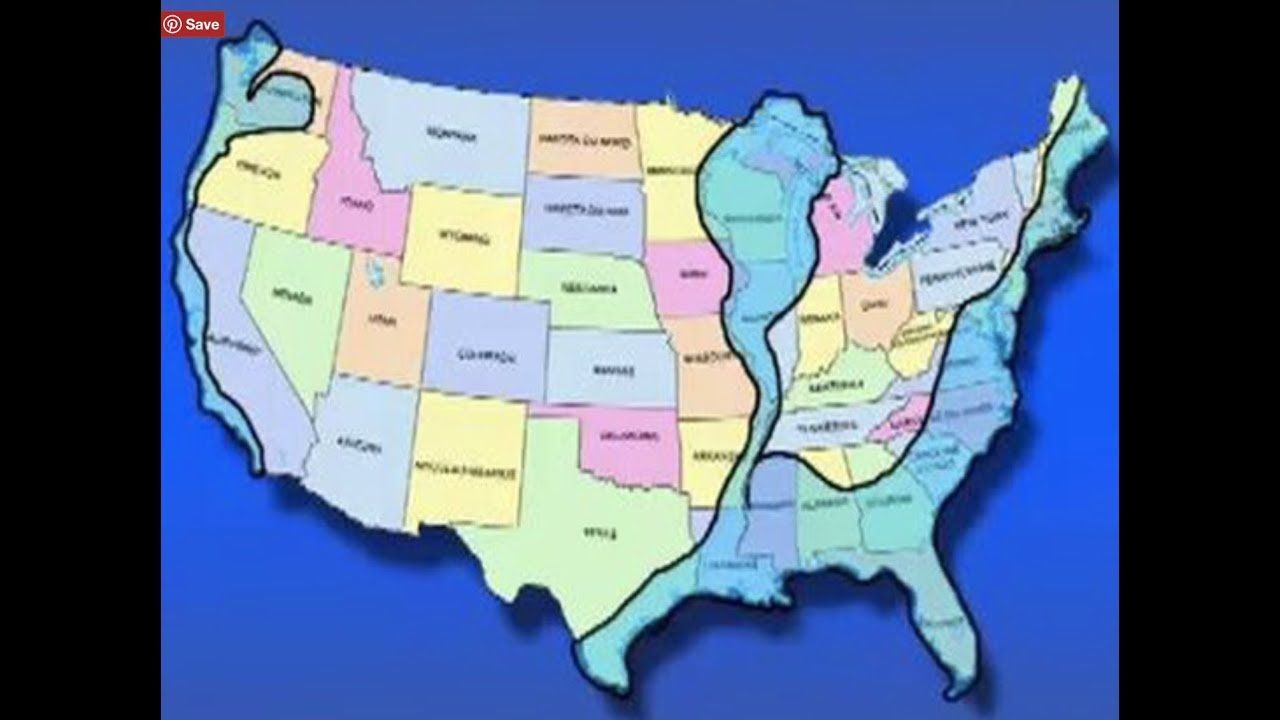 See the full interview here:
Direct Brighteon.com link:
Brighteon.com/c0fdc799-ac8c-42a9-9447-69f3735e1147
Censorship-resistant link (for sharing on social media):
Brlghteon.com/c0fdc799-ac8c-42a9-9447-69f3735e1147
https://www.brighteon.com/embed/c0fdc799-ac8c-42a9-9447-69f3735e1147
As far as the timing of the return of Planet X, Moore explains that people who keep asking about the timing are those who refuse to prepare. Since the public isn't being told about the timing, by the time you see the asteroids streaking across the sky, it's too late to move to high ground and shore up your preparedness efforts.
Any who hope to survive the return of Planet X, whenever it occurs, must move away from coastal areas and construct Earth-bermed or underground structures, then stock them with survival supplies and prepare for a global food wipeout lasting 1-2 years. You won't even be able to grow food, since the sunlight will be blocked by particulate dust in the atmosphere.
Needless to say, in this scenario Bitcoin will be worthless, as will all fiat currencies. The only things that have value from that day forward are gold, silver, firearms, ammunition, food, fuel, first aid, land and other "real" items.
The Book of Revelation openly warns humanity about a fiery mountain falling out of the sky and impacting the ocean, devastating the planet and destroying a third of the world's ships. To follow this rabbit hole, research the terms "Wormwood" or "Nibiru."
Is Earth on the verge of undergoing a magnetic pole shift? Scientists say SOON
by: Ethan Huff
This place we all call home, Earth, is currently in the throes of some serious magnetic turmoil. And scientists are now warning that we're possibly in for a very rough ride in the months and years ahead, as our North and South Poles are actually moving from their formerly fixed points.
According to a paper recently published in the peer-reviewed journal Nature, what's happening is that magnetic North Pole is traveling away from Canada and towards Siberia – and it's doing this so quickly that scientists are now having to issue emergency updates to the maps used by electronic navigation systems.
While Earth's magnetic fields have always been in a state of flux, this flux is picking up some dramatic speed, experts warn. What this means is that the World Magnetic Model (WMM), upon which most modern navigation relies, is becoming obsolete much more quickly than normal.
The last version of this model was released in 2015, and was supposed to last until 2020, scientists claim. But because the poles are now changing at breakneck speed, this model is having to be updated a lot sooner – assuming there's funding to be had amid the current federal government shutdown.
"[The World Magnetic Model] was due to be updated on the 15th January, but due to the U.S. Government shutdown, that has already been delayed until the 30th," writes Mark Prigg for the DailyMail Online about the current situation.
For more related news, be sure to check out FutureScienceNews.com.
Will Earth's poles eventually FLIP? It's a strong possibility
While it would seem that the Poles, and mainly the North Pole, are simply veering off-course at an unusually fast rate, scientists warn that every so often they actually flip – and that this could be what's occurring before our very eyes.
Currently, the worst affected areas are those north of Canada in the Arctic Ocean. But should the Poles eventually swap places entirely, the entire globe will be affected.
"It's moving at about 50 km (30 miles) a year," says Ciaran Beggan from the British Geological Survey in Edinburgh, as quoted by Reuters. "It didn't move much between 1900 and 1980, but it's really accelerated in the past 40 years."
Fortunately for the average person, the current changes will go largely unnoticed, as civilian navigation systems used at lower latitudes rely on radio waves from satellites that aren't affected by this ongoing drift – at least for now.
"It doesn't really affect mid or low latitudes," Beggan adds. "It wouldn't really affect anyone driving a car."
But there could come a point where everyone will be affected, especially since, as Arnaud Chulliat from the University of Colorado Boulder and the National Oceanic and Atmospheric Administration's (NOAA) National Centers for Environmental Information puts it, "the error is increasing all the time."
"In early 2018, as part of our regular assessment of the WMM, we found that the model exceeded its specification for declination only three years into the five-year WMM cycle," he told an audience at a recent gathering of the American Geophysical Union.
"We investigated this error and tracked it down to the combined effect of a global geomagnetic acceleration pulse occurring in 2015-2016, and a fast-changing magnetic field in the North polar area."
As for the location of the South Pole, Chulliat and other scientists seem to agree that its current drift is "very low" – but as previously mentioned, that could change. Experts hope that the new model that takes into account the North Pole's more dramatic shift will remain accurate until the next regularly schedule update, which is set to occur in 2020.
Be sure to check out this story by Mike Adams, the Health Ranger about how the ongoing magnetic pole shift was linked to poisonous "space clouds" associated with mysterious bird deaths.
Sources for this article include: