Source – zerohedge.com
"…Now there's a new way to completely circumvent lumber via the Italian 3D printing company, WASP, who built a prototype of a 3D-printed home that looks like Lars homestead from Star Wars"
Screw Lumber, Just 3D-Print Your Next Home
With lumber prices up 67% since the start of this year and up 340% from a year ago, according to Random Lengths, a wood products industry tracking firm, adding tens of thousands of dollars to new residential builds, there is a viable new option to construct a home (lumber free) through machine-printed clay.
Machine-printed clay homes are lumber-free and mitigate the ecological impacts of construction could soon become a viable option for affordable housing.
The push for 3D-printed homes could already be underway due to the historic rise in lumber prices. The National Association of Home Builders recently said lumber costs for a new single-family home had risen $36,000 in the past year. Lumber is found in framing, roofing, flooring, windows, cabinets, railings, and the list goes on and on.
Now there's a new way to completely circumvent lumber via the Italian 3D printing company, WASP, who built a prototype of a 3D-printed home that looks like Lars homestead from Star Wars.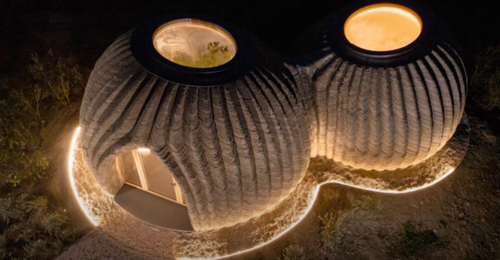 WASP works with Milan-based architectural firm, Mario Cucinella Architect, to develop one-of-a-kind clay homes that are entirely 3D printed out of clay.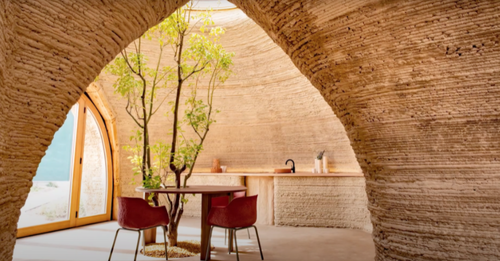 "From the shapeless earth to the earth as house-shaped. Today we have the knowledge to build with no impact in a simple click," said Massimo Moretti, the founder of WASP.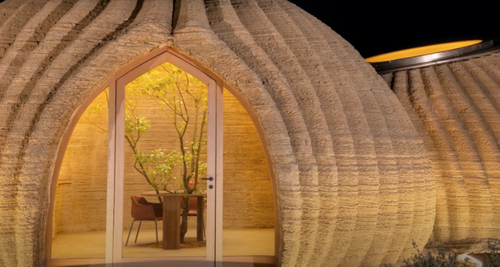 The WASP printer can print 538 square feet of living space and, therefore, make it possible to build independent living modules, of any shape, in a few days. Multiple printers can be linked together and create a more elaborate home.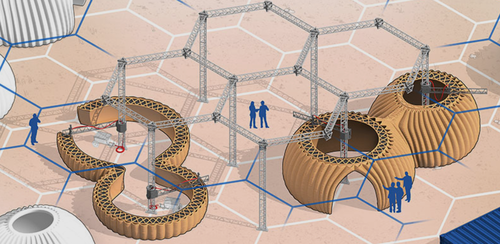 Instead of clay, Apis Cor, 3D printing specialists based in Russia and San Francisco, are printing homes with a concrete solution in under 24 hours.
The disruptive nature of 3D printing allows homes to be constructed lumberless. Given today's market conditions, we could see an uptick in interest as people seek other methods and or materials to build houses.
https://www.zerohedge.com/technology/screw-lumber-just-3d-print-your-next-home