Source – goodreads.com
"…Anti-establishment … Unlawful Killing alleges that 'dark forces' covered up the truth about Princess Diana's death in 1997…Producers admitted last year that lawyers had warned them to make 87 cuts if they wanted to show the film in Britain, but the makers had hoped to show the film in the US and other territories to coincide with the 15th anniversary of the deaths of Diana and Dodi in a Parisian tunnel"
SM: …Diana's not-so-public execution is a telling sign of the Royal House of Windsor's 'dark heart' — stealth-like, cunning & with ruthless efficiency….
Unlawful Killing — Banned Documentary on Princess Diana's Death (FULL)
This is the film that the royal family have had blocked from release.
Unlawful Killing is a 2011 British documentary film, directed by Keith Allen, about the deaths of Diana, Princess of Wales and Dodi Fayed on 31 August 1997. It was financed by Mohamed Al-Fayed and Associated-Rediffusion and shown in Cannes while the 2011 Cannes Film Festival was in progress.
https://www.goodreads.com/videos/97267-unlawful-killing—-banned-documentary-on-princess-diana-s-death-full
Related…
Princess Diana documentary Unlawful Killing is shelved
This article is more than 8 years old Controversial film about Princess Diana's death, directed by Keith Allen and funded by Mohamed Al Fayed, fails to secure insurance for US distributors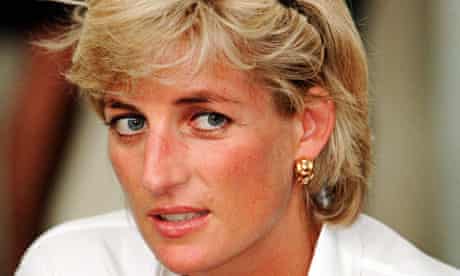 Anti-establishment … Unlawful Killing alleges that 'dark forces' covered up the truth about Princess Diana's death in 1997.
A controversial documentary questioning the circumstances of Princess Diana's death has been shelved after insurers refused to indemnify the makers against potential libel lawsuits, reports the Sun.
Unlawful Killing, directed by Keith Allen and funded by Diana's partner Dodi Fayed's father, Mohamed Al Fayed, was screened at Cannes last year, though it was not part of the official festival. It alleges that "dark forces" within the British establishment worked to cover up the true details of Diana's death in 1997.
Producers admitted last year that lawyers had warned them to make 87 cuts if they wanted to show the film in Britain, but the makers had hoped to show the film in the US and other territories to coincide with the 15th anniversary of the deaths of Diana and Dodi in a Parisian tunnel. Unfortunately, insurers have baulked at the prospect because US distributors might have faced litigation through their UK offices.
"Unlawful Killing has been sold all around the world," a spokesperson for the film told the Sun. "But there was a specific form of insurance needed by the US distributors to cover them for their French and UK offices. This proved impossible to secure. The film has been withdrawn in perpetuity."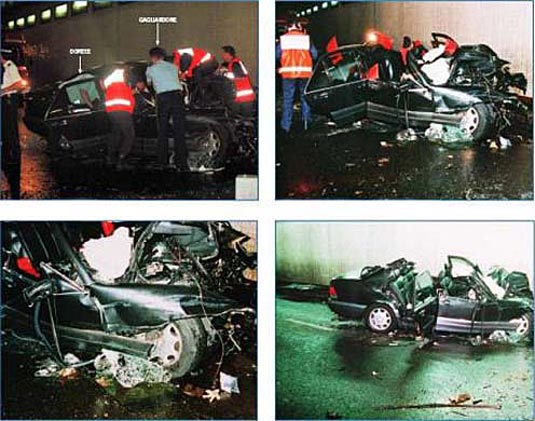 The move will presumably disappoint Al Fayed, who has long argued that the circumstances surrounding the death of his son and Diana were suspicious. He is reported to have put up the film's entire £2.5m budget and was said to be "delighted" at the results, though Allen argued in a Guardian article last year that the documentary was independently conceived and had not been altered to fit the worldview of its benefactor.
As one Diana movie fades into the dust, so another raises its head above the parapet. The first pictures of Naomi Watts as the princess in the upcoming biopic Diana have hit the internet. The Australian actor plays Diana in her later years in the film, previously known as Caught in Flight, which is being directed by Downfall's Oliver Hirschbiegel, best known for his acclaimed drama about the last days of Hitler in his Berlin bunker. The film centres on the princess's relationships with heart surgeon Dr Hasnat Khan (played by Naveen Andrews) and Dodi Fayed. It is scheduled for release next year.
https://www.theguardian.com/film/2012/jul/05/princess-diana-documentary-unlawful-killing